Following his £17m signing to Liverpool, AlberoAquilani was presented as being the next big player in football.
Unfortunately, the player did not live up to the expectations and was a big flop.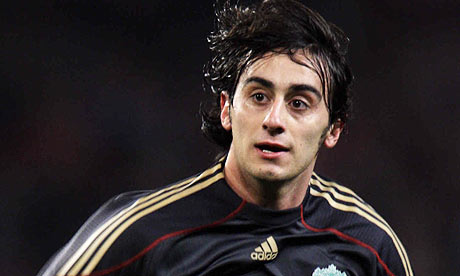 He started his career with Roma where he made his debut in 2002 under manager Fabio Capello. He will manage to make only 2 appearances for Roma before being loaned out to Triestina where he will manage 41 appearances for the Serie B club. He will score 4 goals for them.
After that, he will return to Roma where he will make more than 145 appearances for them and scoring 15 goals during the process. He won the Coppa Italia with Roma twice in 2007 and 2008 as well as the SupercoppaItaliana in 2007.
His good form with Roma will attract interest from Liverpool, and he will sign for the England club in 2009. He will make his debut in the Premier League in a game against Birmingham City, which ended 2-2. He will manage 26 appearances for Liverpool in his first season and scored 2 goals during the process.
However with the change of manager, he was sent out on loan to Juventus on loan. He will manage to make 34 appearances for the Italian club and score 2 goals in the process. He will then leave again for Milan where he will make 31 appearances for the club.
In 2012, he joined Fiorentina on a free transfer where he signed for 3 seasons. He made more than 80 appearances for them and scored 15 goals for them. At the end of his contract, he joined Sporting CP on a free transfer.
So far he has made 9 appearances for the Portuguese club and scored 2 goals for them.